If you are looking for the best Thai islands for a honeymoon that are not too expensive, you might be overwhelmed by the choices. Thailand has hundreds of dreamy tropical islands scattered along its extensive coastline, each offering a different mix of attractions, activities, and ambiance. To help you narrow down your options, here are some of the best islands in Thailand for a romantic getaway with your partner.
Phuket: Phuket is Thailand's largest and most popular island, with silky-soft palm-lined beaches, colorful shores, chic beach resorts, and myriad watersports. You can snorkel, scuba-dive, relax at a Thai spa, or explore the tourist attractions such as Kata Noi Beach, Patong Beach, Karon Viewpoint, and Old Phuket Town. Phuket is also a gateway to many other islands, such as Phi Phi and James Bond Island.



Koh Samui: Koh Samui is another popular destination that is ideal for honeymooners. It has a more laid-back vibe than Phuket, with serene and picturesque scenery, fine dining, and luxury resorts. You can enjoy the high-end spas, the beachfront restaurants, the Na Muang waterfalls, and the strikingly beautiful beaches such as Chaweng, Lamai, Bophut, and Lipa Noi. Koh Samui is also home to the Ang Thong Marine Park, where you can kayak, snorkel, and hike among the stunning islands.


Koh Tao: If you are looking for adventure and romance, Koh Tao is the perfect island for you. It is one of the best places in Thailand for scuba-diving, with abundant marine life and coral reefs. You can also enjoy hiking, rock climbing, or relaxing on the sandy beaches such as Sairee, Mae Haad, and Chalok Baan Kao. Koh Tao also has some of the most romantic restaurants in Thailand, where you can dine under the stars with a view of the ocean.


Koh Lipe: Koh Lipe is a small and remote island that offers a tranquil and intimate escape for couples. It has splendid views of sunrise and sunset from its pristine beaches such as Sunrise Beach, Sunset Beach, and Pattaya Beach. You can also snorkel or dive in the crystal-clear waters of the Tarutao National Marine Park, which surrounds the island. Koh Lipe has a range of accommodation options, from budget bungalows to luxury resorts.


Koh Chang: Koh Chang is one of the largest islands in Thailand, but also one of the least developed. It has a rugged and natural charm, with hidden coves, waterfalls, rainforests, and wildlife. You can enjoy trekking, kayaking, sailing, or simply relaxing on the white-sand beaches such as White Sand Beach, Lonely Beach, and Kai Bae Beach. Koh Chang also has some fishing villages where you can sample fresh seafood and experience the local culture.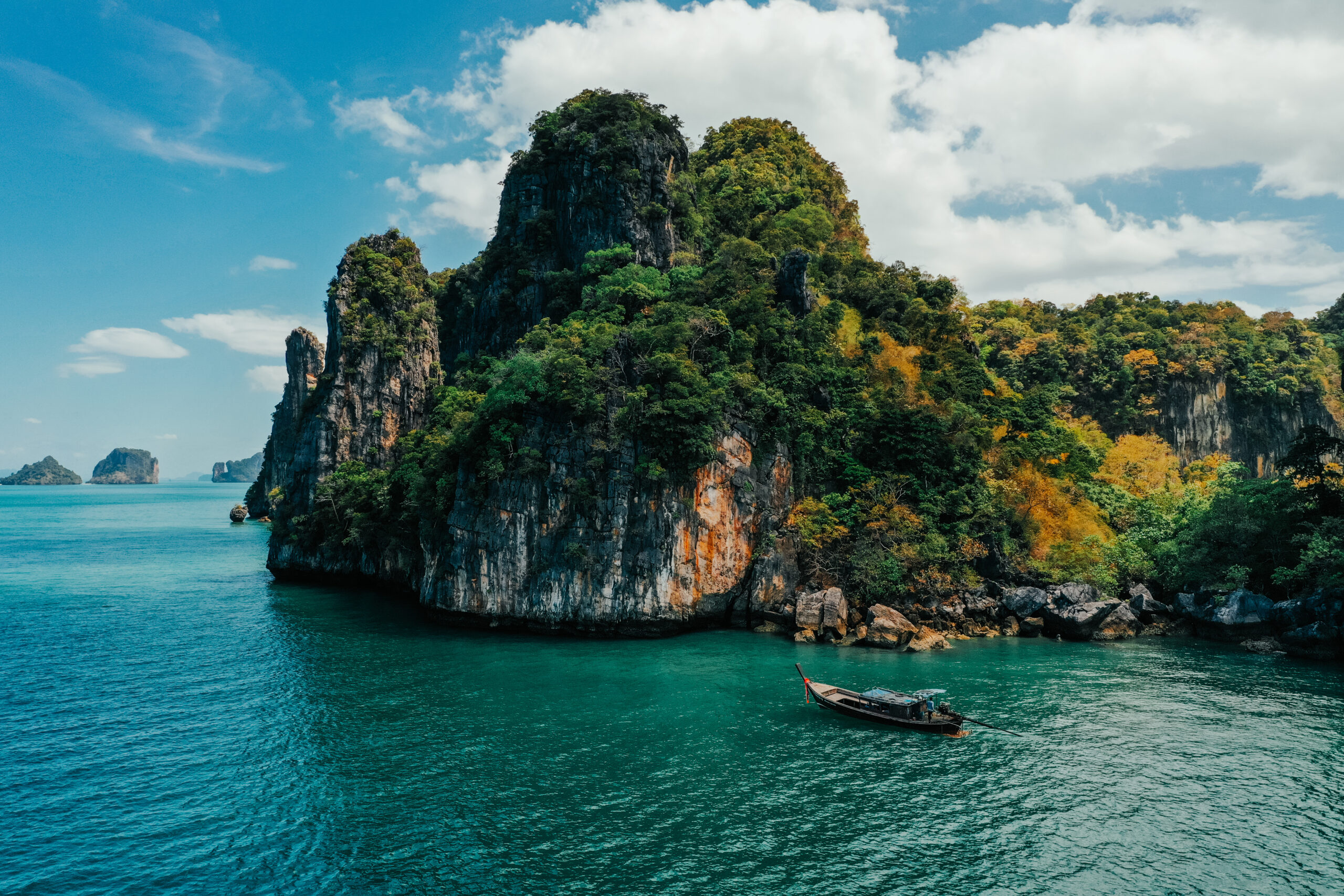 These are just some of the best islands in Thailand for a honeymoon that are not too expensive. Of course, there are many more islands to choose from, depending on your preferences and budget. Whatever you decide, you can be sure that Thailand will offer you an unforgettable honeymoon experience with your loved one.